The Peoples Councillor
Delivering for the Local Community

Joe is a hard working Independent Councillor for the Swords Electoral Area. Joe was first elected to Fingal County Council in 2014. Following great encouragement from Swords residents Joe decided to go forward for the 2019 local elections. It was a good decision and Joe was re-elected to Fingal County Council. Joe would like to thank everybody who voted for him.
Joe has lived in River Valley Swords for the past 49 years and he has served the Swords community during that time. He has served as a local independent councillor since 2014 Joe is a member of a number of committees as part of his job as an elected representative. Joe is married and has three children and seven grandchildren. Joe is a founder member of River Valley Rangers Football Club where he managed both senior and junior teams. He also played football with the club and held the position of chairman for several years.
Joe was self-employed for many years serving the people of Swords and the surrounding area with his central heating and plumbing skills.
Joe is a past member of River Valley and Rathingle Residents Association and has been very supportive of the Swords Tidy Towns and many other groups during his tenure as a County Councillor. Over the last number of years, he has highlighted, raised and resolved many local issues with the Fingal County Council. Joe is also a founder member of the Swords Woodland Association who are promoting the development of Woodlands, Urban Forests and the development of a Green Zone close to existing communities in and around Swords. Log on to www.swordswoodland.ie for more information.
Joe is a member of the climate action, biodiversity and environment strategic policy committee, and a member of the Fingal Biodiversity Forum, he is also Chairperson of the River Valley Community National School, Swords and was chairperson of the Dublin Dún Laoghaire Education Board from 2021 – 2022.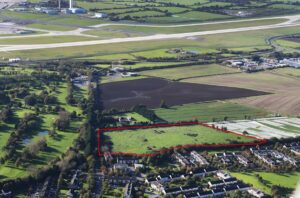 Just this week I noticed several signs along the Forest Road indicating that several fields…