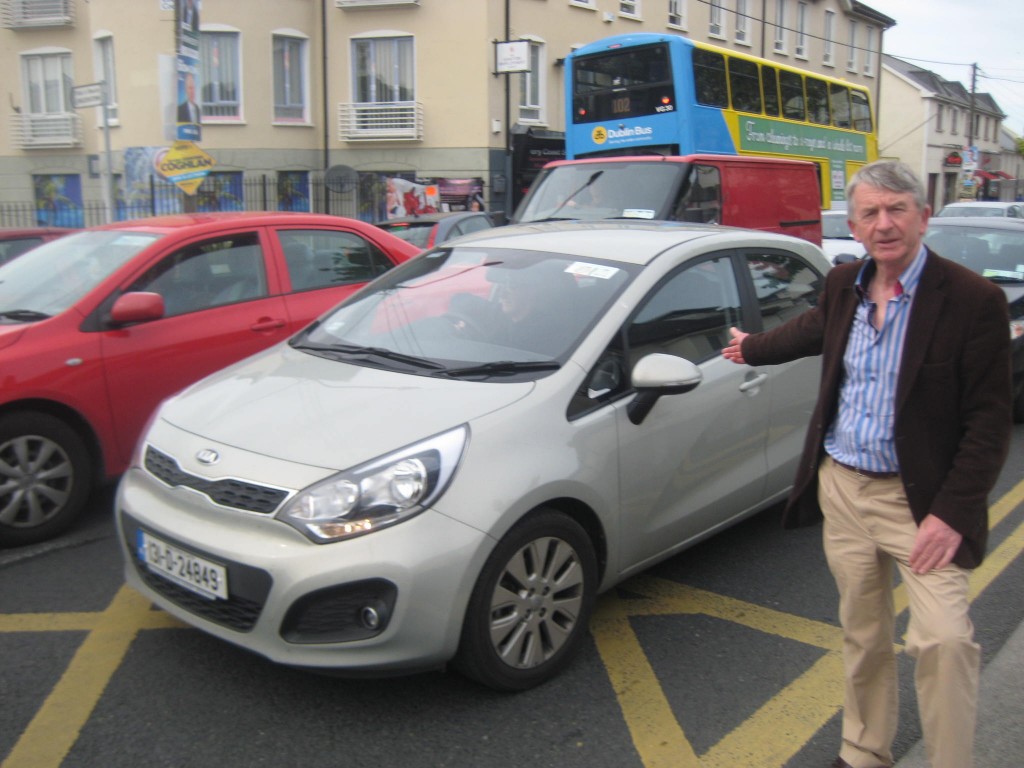 This is the usual traffic congestion in Swords Village most evenings.
Traffic turning down Church Road have to take up the right hand lane while traffic turning right at the lord mayors pub have to wait in the left hand lane until a space opens up for them at the far side of the yellow box.
Cars that want to go straight through have to wait until the road opens up for them, some drivers are impatient and sound the horn on their cars causing distress to motorists waiting in line.
I have highlighted this issue in the local paper.