The 2015 Flavours of Fingal County Show takes places on the 27th and 28th of June in Newbridge House and Farm, Donabate, Co. Dublin.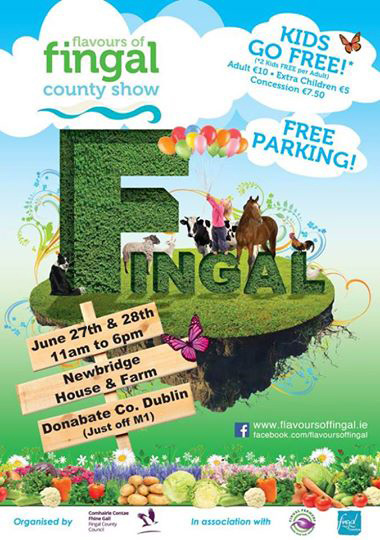 Since its inception, Flavours of Fingal has developed into a showcase of the best of food produce from the Fingal Dublin area. The Food Village in the historic walled garden of Newbridge House and Farm is a treat for the taste buds! Attendees can also expect to soak up musical entertainment and a programme of walks, talks and festival antics. In 2015 Flavours of Fingal County Show is proud to include the Fingal Vintage Vehicle Show as part of the line-up.
It promises to be a great weekend  for Fingal.
– See more at: http://flavoursoffingal.com3