I am sure many people will be glad to see the end of the roadworks associated with the rehabilitation of the 30″ Watermain in Swords. I made many representations to have this Watermain replaced and I am delighted to see this project come to fruition.
There will be some road resurfacing to be carried out as the result of these works and I will keep an eye on this work to ensure that this is done to a high standard.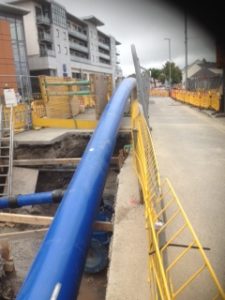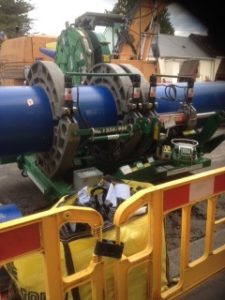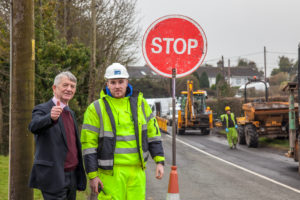 some photos of the works over the past year. On the left is the plastic welding machine used to join the pipes together. On the right pipes being inserted into the concrete main along Swords Main Street.